Your Dream Vacation is Here
When booking with Concierge Boutique Travel, a luxury travel agent in the Raleigh, NC area, you receive a specialized experience from start to finish. From accommodations to tours, ground transportation, and highlights of each destination, we offer hand-crafted itineraries for couples and families traveling to Europe, Hawaii, the Caribbean and beyond.
Our priority is to create a fulfilling vacation that turn into lasting memories.  We are experts at planning:
Honeymoon getaways
Destination weddings
Group / Work travel
Ocean cruise
River cruise
Adventure / Active Travel
Family vacations
Are you ready for a unique travel experience that will give you a new perspective on the world?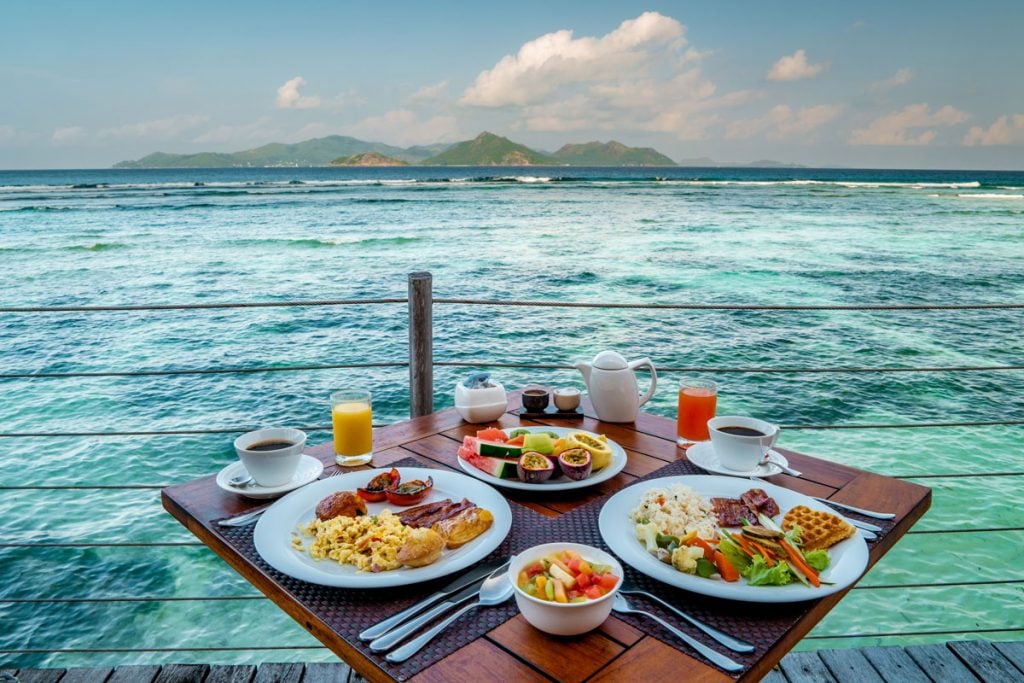 Partnering with a travel agent provides value well beyond the savings – in time, in fees, and in stress. in time, in fees, and in stress. Our relationships mean your travel budget will go further with the ability to add in extravagant amenities available ONLY to travel professionals. One couple I worked with had minor issues with their hotel room while abroad in Positano, Italy which they attempted to handle themselves – with no results. A brief phone call from us, and the manager quickly provided another room in addition to complimentary wine and cheese.
Standard looks like a passenger flight with hundreds of other travelers. Luxury traveling with Concierge Boutique Travel gives you access to private charter planes. A standard vacation includes visiting tourist-heavy locations; luxury gives you a customized, off-the-beaten-path destination schedule with events available exclusively to travel professionals like me. Upgrade from a typical chain hotel or bed-and-breakfast to a luxurious private villa, and from a cab or charter bus to a private driver and personal vehicle.
Lisa's Travel Adventures and Advice Blog
Are you planning a visit to the eternal city of Rome, and want to make your trip truly exceptional? As a seasoned travel agent, I ...
Lisa did an AMAZING job helping us book the best hotel for our honeymoon!! She knew all the ins and outs and was able to recommend touristy things to do while we were in Asheville which we totally enjoyed!! Lisa is kind and flexible and I definitely recommend using her as a travel agent.
"I highly recommend Lisa Zilli for planning your next big trip, or even a small one! She was very pleasant to work with and always made a point to follow up on all my many questions. Even when a bump in the road happened (at no fault of hers) she quickly jumped on it and did all she could do to fix it!
" Lisa made our first trip to Italy absolutely amazing!!! The excursions she suggested were so much fun and it was a trip that we will never forget! Her personality and expertise, made our trip stress free and so enjoyable. Thank you Lisa!! "
" Lisa planned our trip of a lifetime to Poland and it was a trip that I'll always remember! Everything from the tour guide there to the accommodation was planned for me and it was a dream! I recommend Lisa because her attention to detail and her support while we were traveling was what made this trip great."
Lisa Zilli did an amazing job organizing 17 people on a Missions Trip to Moldova. This is a difficult trip to manage with limited flight paths, yet she was able to conveniently organize our travel, with a gracious attitude! Definitely consider using her as your travel agent!!
" Concierge Boutique Travel agency did more than just plan a vacation! She went above and beyond to meet all of our needs and planned us a honeymoon of a lifetime!! We went to Italy for 15 days and traveled throughout the country. She planned and organized every detail! Couldn't of asked for a better travel agent. She was our vacation mom 
🙂 I would recommend her to anyone looking for a fun filled, hassle free and within budget vacation! Here are some of the highlights from our trip: touring the ancient city of Rome, gelato gelato gelato and espresso, sunset cruise along the Amalfi coast, trip to a lemon farm and a cooking class! We loved it all 
 can't wait for our next trip."
Lisa Zilli, Founder of Concierge Boutique Travel
At Concierge Boutique Travel, I understand the ins and outs of jet-setting, in addition to knowing how to proactively handle challenges. 
I am your luxury travel agent because that is how I like to travel!  When I take off from Raleigh, I want to make sure my vacation is memorable and unique. I have more than twenty years of experience that extends from planning individual and family vacations to destination weddings and anniversary celebrations. 
I turned this personal passion into a business, using all my professional resources for my clients' benefit, giving them the trips of their dreams.
Safely transport your favorite wine
Download my FREE E Book on tips for transporting wine. Get those questions answered before you go! It's my gift to you!
---
By submitting this form, you are consenting to receive marketing emails from: . You can revoke your consent to receive emails at any time by using the SafeUnsubscribe® link, found at the bottom of every email.
Emails are serviced by Constant Contact